Craft Moments that Matter With Scarlett Media
When it comes to making a lasting impression at your events, nothing captures the essence and excitement quite like professional event videography. Moments are fleeting, and event videography serves as a timeless medium to capture and preserve the essence of your special occasions. These videos remind us of the experiences, emotions, and stories that define our lives.
At Scarlett Media, we specialise in turning your special moments into captivating stories that will be cherished for years to come. Our event videography service is designed to leave a lasting impact, ensuring that your event is not only remembered but relived.
With our expert team and state-of-the-art equipment, we transform your events into cinematic masterpieces. Whether it's a school concert, corporate webinar or seminar, corporate function, live streaming, multi or single cameras, behind the scenes or VOX Pop, we understand the importance of every detail. Our videographers are skilled at capturing candid moments, emotions, and the overall ambiance, allowing you to rekindle the memories whenever you wish. Through our lens, we transform mere recordings into captivating narratives that tell your story in a way that words alone simply cannot.
Scarlett Media's commitment to excellence means that we capture the present and preserve it for generations to come, ensuring that your legacy lives on through the artistry of video.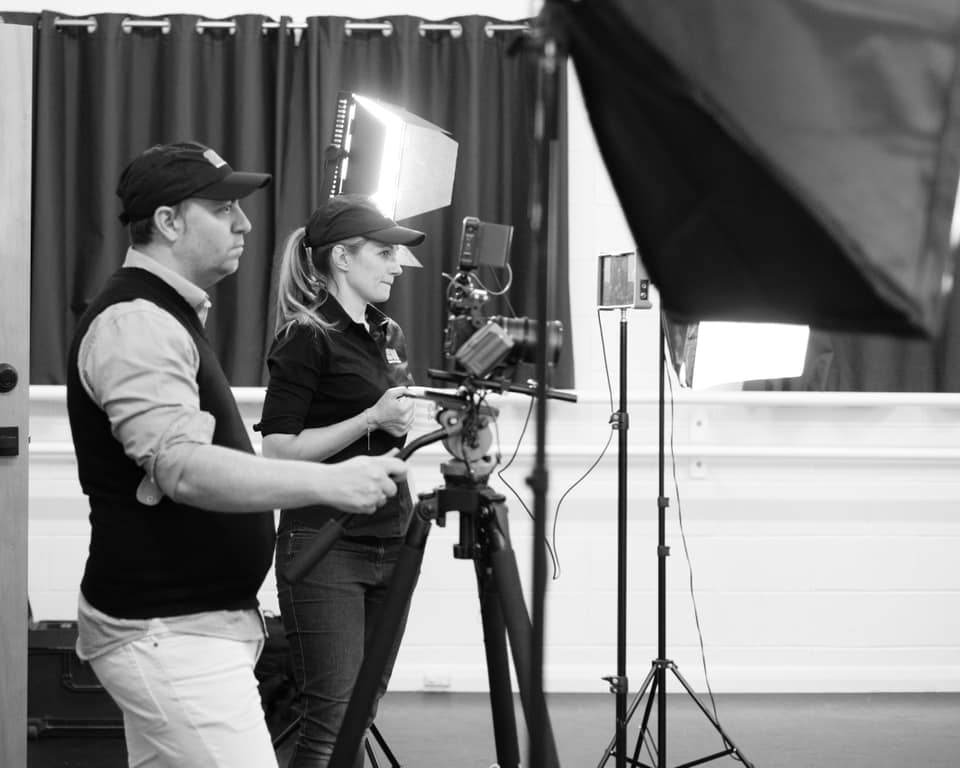 Our Expertise Beyond Filming
At Scarlett Media, we take pride in the impact we've made through our event videography services. We've had the privilege of documenting a wide array of events, from intimate gatherings to grand galas, and have consistently delivered videos that exceed our client's expectations.
Immortalising Memories: Events are a tapestry of emotions, connections, and experiences. Event videography allows you to relive these cherished moments for years to come, sharing them with loved ones who couldn't be there and future generations eager to witness the magic.
Authentic Storytelling: Our team of skilled videographers excels in capturing the essence of your event, weaving a narrative that goes beyond words. From the excitement in the air to the heartfelt speeches, we transform your event into a captivating story that resonates with your audience.
Marketing and Promotion: For businesses and organisations, event videography is a potent tool for marketing and promotion. Showcase your brand, products, and services in action, creating engaging content that captivates your target audience and leaves a lasting impression.
Professionalism and Quality: When you choose Scarlett Media for your event videography needs, you're investing in top-tier professionalism and quality. Our team utilises the latest equipment and techniques to ensure your video production is nothing short of spectacular.
Personalised video increases retention by 35%.
"Capturing the moments of today will wow your hearts tomorrow."
Stories That Influence. Results That Inspire.
People buy through emotion. We help you touch both mind and heart.
People buy with the heart and justify it with the mind.
Multiple cameras & seven crew, captured and live streamed this international event. Organisers and online audiences were impressed at the standard and efficiency of our work.
Seven videos and several voiceovers were created to showcase nominees, prizes, and judges' comments at this prestigious event. Interviews with the winners were also captured for this event to help with additional engagement post event.
Three cameras were used to capture this prestigious event. The whole event, VOX Pop interviews and segments of the event have been used to help educate more women interested in joining the industry.
Scarlett Media have over 20 years experience in filming for live Music, Dance and Drama productions across Australia. We ensure nothing is missed.
"If a picture is worth a thousand words, then what's a video worth?"
WHY CHOOSE SCARLETT MEDIA?
Broad range of video production services catering to the Simple & Effective videos through to more comprehensive and corporate works
Understanding Your Target Audience
Respecting Gender Equality
Latest Technology & Video Equipment
Understanding Your Target Audience
Respecting Gender Equality
Latest Technology & Video Equipment
"Scarlett Media understood what we wanted to achieve and brought that to life. They took what I wanted and made it better."
Marissa Hankinson
COO, Master Builders SA
Your Memories, Our Craftsmanship
Our dedication to storytelling, creativity, and technical excellence has allowed us to craft videos that evoke emotions, inspire action, and leave a lasting legacy. We believe that every event is unique, and our goal is to ensure that your event's essence shines through in every frame.
Join us in transforming your event into an unforgettable visual journey, one that leaves a lasting impact on your audience and stands the test of time. Explore our portfolio, learn about our expertise, and discover how our Event Videography services can make your event unforgettable.
Our Other Videography Event Projects
Want to see what new videos will do for you? Set up a free consultation now.